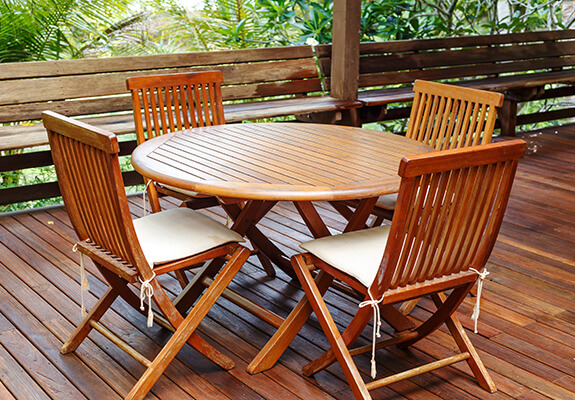 Applying TeakGuard products, as described, will extend the time between applications to at least one year, and often longer, without repeating the stripping and cleaning process.
Bring out the beauty in your teak and keep it that way!
Are you tired of sanding last years' finish off your teak or unhappy with that 'natural gray' look?
Maintaining your teak can be a constant cycle of frustration of sanding, oiling, stripping, and varnishing. TeakGuard makes it easy to maintain your teak year after year.
What Our Customer Are Saying
USED IT FOR 3 YEARS AND WOULD NOT USE ANYTHING ELSE


"I put on 3 coats each year and it looks great the entire season unlike teak oil or cetol. It gives the natural teak look instead of the varnished look.
No peeling or need for teak cleaners after you use it." - Michael H.
EXCELLENT PRODUCT


"I use it on my outdoor table and on my teak deck. I used the teak cleaner to get rid of the gray, then applied TeakGuard finish.
It weathered the winter and still looks good!" - Heather S.