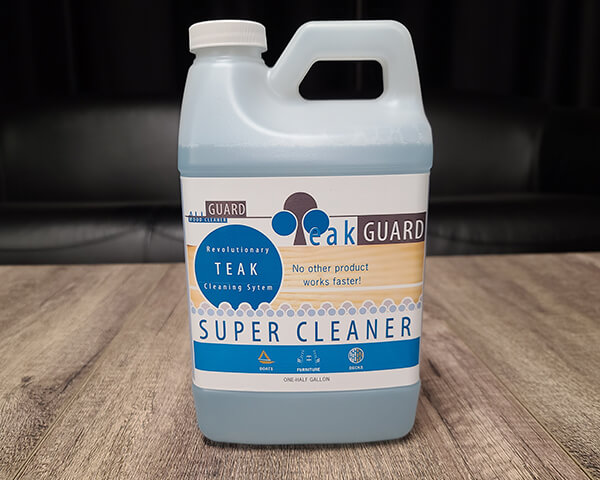 TeakGuard Super Cleaner
$99.95
Size:
Quantity:
ADD TO CART
| Size | Common Coverage |
| --- | --- |
| 8oz | Swimming Platforms |
| | Patio Furniture (~3 pieces) |
| 16oz | Boats/Decking (~30-40') |
| | Brightwork (~50-60') |
| 64oz | Boats/Decking (~60') |
Super Cleaner can be diluted further with water 2:1 to extend its coverage.
Easy Cleaning
TeakGuard Super Cleaner gets into the surface of your teak to breakup debris and resin, requiring little labor to prepare your teak for finishing.
Extends Teak Finish
TeakGuard Super Cleaner makes finishing your teak easy and when done properly, extends the life of your finish.
Great For Cleaning & Prepping Teak:
Decks
Docks
Patio Furniture
Chase Lounges
Boats / Brightwork
Hatch Covers
Swim Platforms
Indoor Applications
Shutters
Much More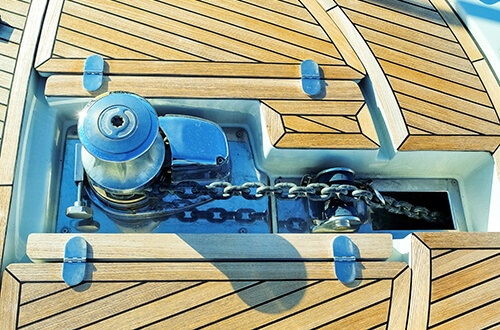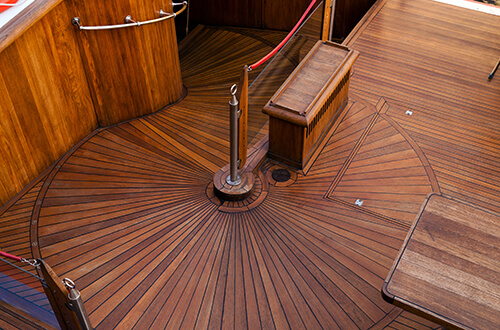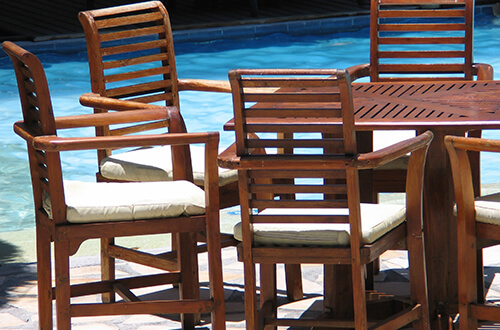 How It Works
TeakGuard Super Cleaner soaks into your teak to break up debris and teak resin on the surface to be easily washed away. This method of cleaning teak requires little labor and no strong chemicals.
Ingredients
TeakGuard Super Cleaner is a formulated water-based all purpose cleaner.
Safety
TeakGuard Super Cleaner uses no alkaline or caustic chemicals. It's biodegradable, pH neutral, and environmentally very friendly. TeakGuard products are designed to be safe and easy to use. They are non-toxic and non-flammable.
How To Apply TeakGuard Super Cleaner
Apply TeakGuard Super Cleaner with a fine sprayer (included with the 4 and 8 ounce bottle). Apply only enough cleaner to wet the area.
Allow cleaner 30 to 60 seconds to soak in and break up the debris and teak resin on the surface of your teak (do not let it dry).
Brush along the grain with a small plastic scrub brush in open areas and a hard bristle toothbrush in tight areas and corners where the larger brush will not fit easily. Brush long enough to loosen and remove all remaining debris.
Rinse with a slow running open hose while brushing until the water runs clear.
When the entire area or piece is cleaned, rinse the entire area with a hose and nozzle on high.
Allow the wood to dry completely and inspect carefully for missed area. Re-clean and rinse as necessary.
*Super cleaner will oxidize gelcoat on fiberglass which causes chalky residue and can look streaky on dark colors. Try to avoid getting super cleaner on gelcoat.
Customer Reviews
Great Product!


My 3rd yearly cleaning of a teak cafe set exposed to the sun, weather, and humidity on a balcony in uptown New Orleans. Easy cleaning followed by 4 coats of TeakGuard gives a nice new look!
- Robert S.
Been Using It For Years


Been using this for years on both my boat and my teak patio furniture. Would not think of using anything else..
- Kathleen R.
Better Than Expected!


Worked better than I'd expected! It removed all the dark mildew on my teak immediately!
- David A.
© AllGuard Products TeakGuard. All rights reserved.